21grams
Open Heart Surgery (1st album out NOW)
"…it is hypothesized that souls have physical weight."

LF, JL and DH were quick to find a common ground based on shared likes and dislikes, forging something unique they were always meant to let the world know.
Front-duo LF and JL have already been killing stages together for 15 years now, in as extravagant places as e.g. Afghanistan or in jails… They were making their bones by winning the "German HipHop Award", "German Rock Award" and were titled "Best European Newcomer Live" with their previous formation.
LF also embarked on a solo career. He played over 100 shows in 2018 alone whilst working underground in Los Angeles as well as collaborating with commercial artists such as Marc Terenzi or leading sold out events like Horror Nights – Traumatica for years. He is the brain.
JL was literally born on the road amidst the warm triangle of jazz, soul and rock. She certainly knows how to make IBM, Bentley or Xerox creeps in suits lose their minds and more. She is the heart.
DH is i.a. the producer and guitarist of the German band Eskimo Callboy. He is recognized to have toured worldwide, placing bands and their albums in the charts' top 10 repeatedly. He is the soul.
Now let these guys pry open your heart and infuse their 21grams!
The 21 grams experiment refers to a scientific study published in 1907 by Duncan MacDougall, a physician from Haverhill, Massachusetts. MacDougall hypothesized that souls have physical weight, and attempted to measure the mass lost by a human when the soul departed the body. MacDougall attempted to measure the mass change of six patients at the moment of death. One of the six subjects lost three-fourths of an ounce (21.3 grams). [Wikipedia]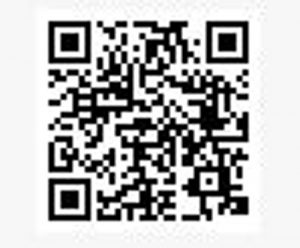 Leon Fuller app
"scan the qr code with your smartphone or tablet to install my app for free!
notice: since this is a webbased application you will not find it in download stores and it needs internet connection to work.
 thx to Como for an excellent platform! ps: if an error occurs, blame them haha…"
Umsatzsteuer-Identifikationsnummer gemäß § 27a Umsatzsteuergesetz: Steuernummer 224/5085/1374
Haftungshinweis: Trotz sorgfältiger inhaltlicher Kontrolle wird keine Haftung für die Inhalte externer Links übernommen. Für den Inhalt der verlinkten Seiten sind ausschließlich deren Betreiber verantwortlich. Alle Rechte an Covern, Marken, Bilder u.ä. liegen bei den jeweiligen Rechteinhabern.